2 Complete Go-Pro HD Camera systems combine to become
the heart of the 3-D system.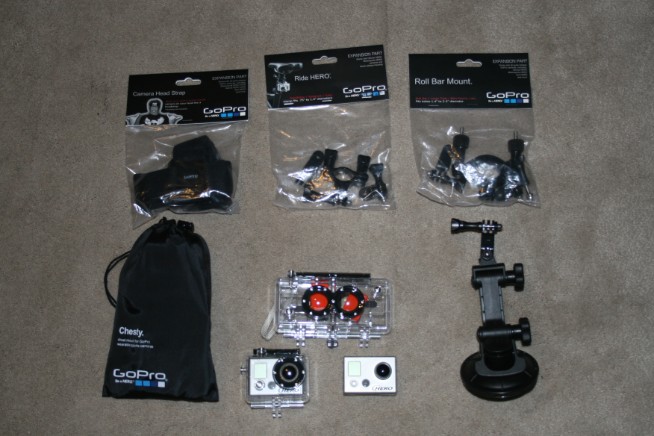 Go-Pro HD Camera system shown with:
Chest Mount, Helmet mount, Pipe Clamp mounts, Smooth surface (Suction) mount
(Not Shown but also available) Wrist mount, Hat Mount, Tripod adapter, adhesive mounts. Many Mounting option available.
(910) 233-4000
Go-Pro HERO 3 Black edition also available.

Canon 7D package also available please contact for more info.